Cape Veterinary Clinic has been serving the South Portland and Cape Elizabeth communities for over 40 years! During that time we have developed strong relationships with our long-time, loyal clientele. We always welcome new faces to our practice and look forward to the opportunity to demonstrate to you why Cape Vet Clinic is the best the area has to offer.
We provide the very best in customer service and take pride in our qualified, knowledgeable, and caring staff members who are dedicated to the health, happiness, and vitality of your furry family members.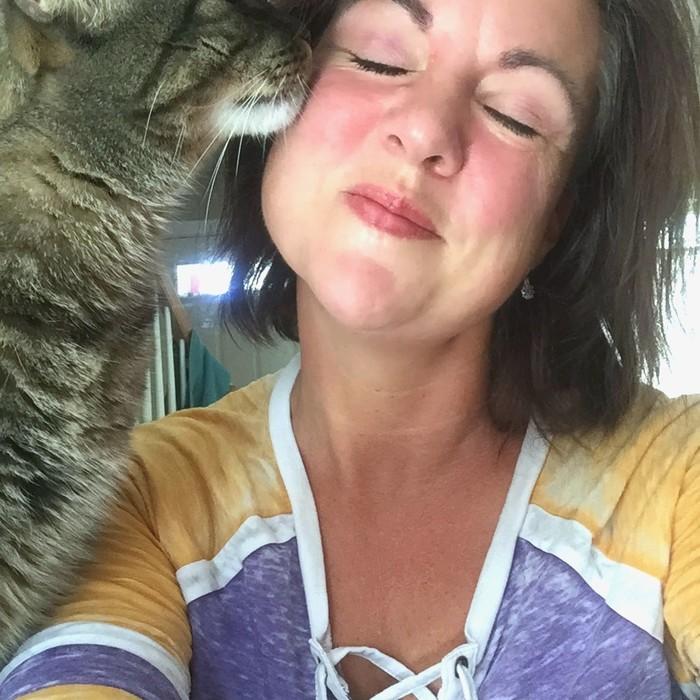 Dr. Dawn Davis,
DVM
Dr. Dawn Davis is a true southern gal; she was raised in Mississippi and graduated from Louisiana State University's School of Veterinary Medicine in 2001. She started practicing in central Maine and then made her way here to the Cape Vet Clinic and worked with Doctors Carol and Eric Robison. In 2007 she purchased the Cape Vet Clinic with Dr. Flahive.
Dr. Davis enjoys nurturing her Southern roots, playing the guitar, and listening to bad 80's rock. Dr. William Flahive,
DVM
Dr. Flahive is a co-owner of the Cape Vet Clinic. He is a Maine native but received his degree from Louisiana State University's School of Veterinary Medicine in 2001. After a practical internship in Washington DC, the pull of his home town was ultimately too strong and Dr. Flahive came back to southern Maine. Dr. Flahive enjoys being active in the community, playing the guitar, running, and spending time with his wife and three kids. Dr. Tamara Hunzicker,
DVM
Dr. Hunzicker was born and raised in Ohio, and graduated from The Ohio State University. She eventually left the Buckeye State and completed an internship at the Animal Medical Center in New York and a medical residency at Tufts University. She worked in private practices in New York and Massachusetts, then came to Maine and began working at the Cape Vet Clinic in 1998. Dr. Hunzicker is an avid gardener and always takes time off at the beginning of each Spring to plant her garden, which features around 1200 flowers and plants!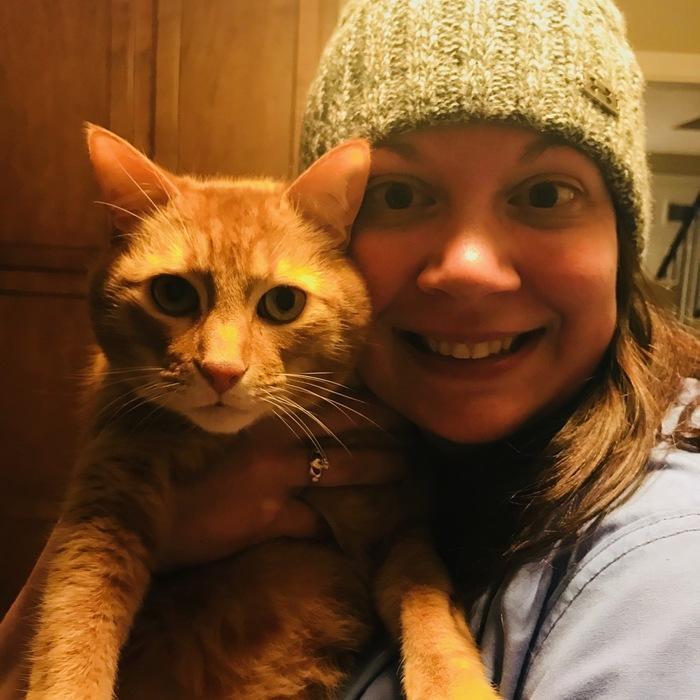 Dr. Meg Fritz,
DVM
Dr. Fritz is originally from Hilton, New York. After graduating from the University of Findlay, she moved to St. Kitts and attended Ross University for Veterinary Medicine. She then came back state-side and completed her clinical rotations at Auburn University. Dr. Fritz enjoys spending time with her two yellow labs, Marlee and Benny, and her St. Kitts cat, Jax. She also loves spending time outdoors, enjoying Maine's beautiful weather.
Dr. Rachel Terry,
DVM
Dr. Terry joined our team in October of 2017 after working as a mixed animal veterinarian in New Hampshire. She obtained her BA in Biology from Colby College here in Maine prior to attending Ross University School of Veterinary Medicine. Dr. Terry has special interests in ophthalmology and soft tissue surgery. Outside of work, she enjoys hiking, bicycling, running and knitting. Dr. Terry shares her home with her 3 year old Jack Russell/Whippet mix named Ollie and a 5 year old St. Kitt's island cat named Millie.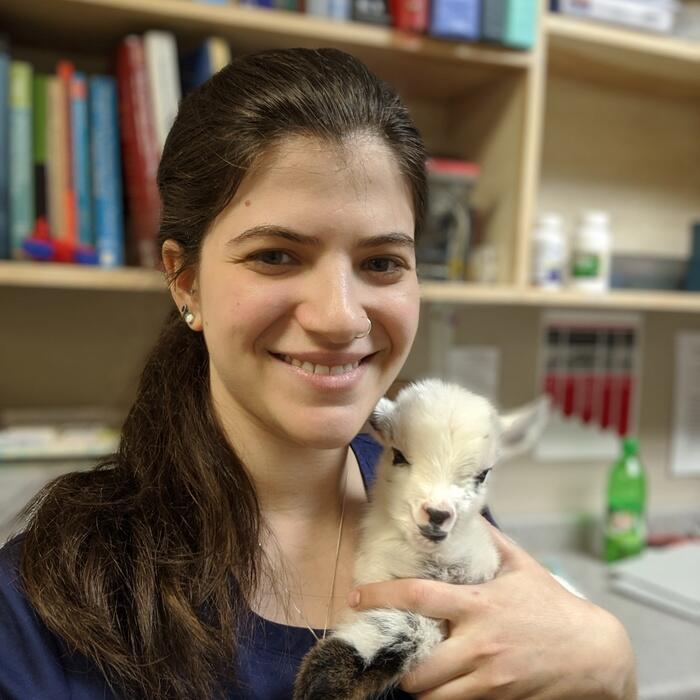 Dr. Claire Greebaum, VMD
Dr. Greenbaum is originally from New Jersey. After graduating from college at Cornell University, she attended the University of Pennsylvania for veterinary school. She completed a small animal rotation internship at VCA South Shore Weymouth, a busy ER outside of Boston. In her free time, she enjoys trying new food, baking, and hiking. She lives in Portland with her 2 rescue pitbulls, Pinky and Radar. Jacquelyn
Technician Assistant
Jacquelyn joined our team in January of 2019. A Pennsylvania native, she earned her B.S.B.A in Accounting and Finance from Kutztown University. After switching gears, Jackie is currently a senior at University of Maine-Orono, majoring in Animal Science with a pre-vet concentration. Upon graduation this spring, she plans to apply to vet in school in hopes of becoming a veterinarian. Outside of work Jackie enjoys traveling and hanging out with her two cats, Alice and Felix, and a Russian tortoise, Lily. Tammy
Veterinary Technician
Tammy has many years of experience as a technician; she joined our team in 2010. She is originally from Massachusetts and graduated from the University of New Hampshire in 1996 with a BS in Pre-Veterinary Medicine. Immediately upon joining our team, she put her love of organization to use and helped arrange our clinic in a more efficient manner. Tammy enjoys anything crafty. Tammy has a special interest in veterinary dentistry and helping her patients obtain and maintain good oral health.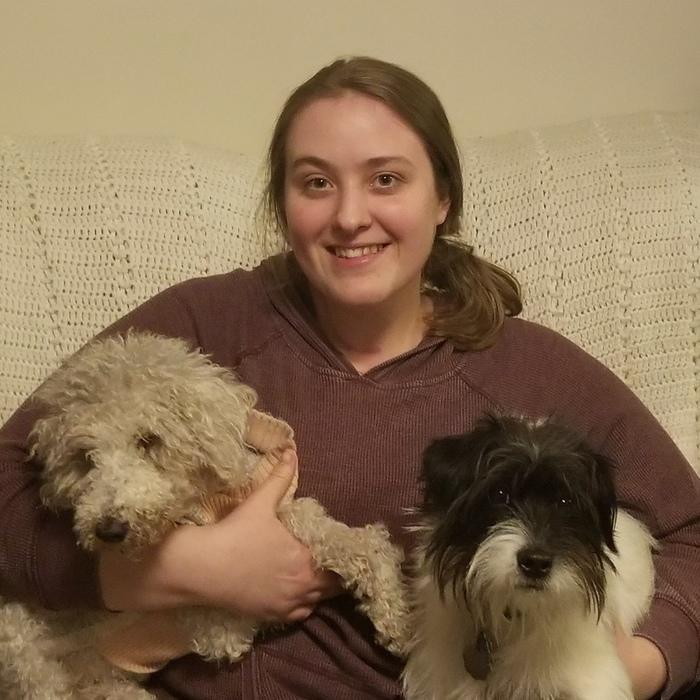 Samantha, CVT
Veterinary Technician
Samantha joined our team in May of 2017 after moving to Maine from Massachusetts. She obtained her Bachelor's degree in Biblical Studies in 2012 and her Associate's in Veterinary Technology/Animal Science in 2016. Sam has always been passionate about animals. From age 14 to age 20 she worked at the Sea World Pet Center in New Hampshire and joined SRH Veterinary Services in Ipswich, MA in 2015, where she worked until coming to Maine. Sam enjoys all aspects of patient care and is dedicated to providing excellent client education. Newlywed Sam and her husband Mike share their home with Joy, a Bedlington Terrier, and Jackson, a Jack Russell Terrier mix. Outside of work Sam enjoys frequenting dog parks and beaches with Mike, Joy and Jackson, as well as traveling to visit family, crafting, reading and attending church activities with her husband. Elizabeth
Veterinary Technician
Elizabeth, also known as Liz, grew up right here in Maine and is a Portland native. After completing her internship with us, she joined our team in September of 2015 after graduating from the Veterinary Technician Assistant program at nearby Southern Maine Community College. When Liz is not providing exceptional care for dogs and cats she spends her time creating memories and having fun with her two young girls and her fiance, as well as many friends and family members. Alison
Receptionist
We welcomed Alison to our team in March of 2017. She attended Maine College of Art for photography from 2004 to 2008 and worked in a professional photo studio for ten years before finding her way to Cape Veterinary Clinic. Alison has a soft spot for animals as well as helping people. When she is not working, Alison continues her passion for photography and playing with her two rescue pups, Joey and Wilson. Jamie
LVT
Bio and photo coming soon! Kirsten
Veterinary Technician
In January of 2016, Kirsten completed an internship with us during her winter break from college. She missed us so much that she joined our team on a part-time basis that same summer and became a full-time technician later that fall. Kirsten's major interest is learning about behavioral medicine and applying it to her job as a technician. She is currently enrolled online at Penn Foster to obtain her degree in Veterinary Technology. Outside of work, Kirsten enjoys all things outdoors, including hiking, archery and fishing, as well as going to the gym, listening to music, photography, playing video games and just livin' life here in Maine. Any extra time in Kirsten's daily life is spend with her beloved dog, Tucker. Abigail
Veterinary Technician
Abby joined our team in August of 2017. She obtained her Associates degree in Veterinary Technology from Becker College in 2014. Her favorite parts of the job include office calls and surgery. When not at work, you can find Abby with a good book in hand, hanging out with her friends or relaxing with her Calico cat, Bella. She also hopes to get back into horseback riding again, something she loved to do growing up. Ron
Kennel Assistant
Ron joined our team in May of 2017 as the second ever Kennel Assistant in the history of Cape Veterinary Clinic. Ron is a South Portland native and recent graduate of South Portland High School. He always makes sure the cats have a toy mouse and the dogs have a comfy companion or comfortable bed. Ron hopes to become a veterinary technician in the future. When Ron isn't walking the dogs here at the clinic, you can find him out walking his own pup, Ruby, around the Willard Beach neighborhood. In his spare time, Ron enjoys fishing, gardening, long boarding, going to the beach and spending time with his family.